RRRags - Power Tripel (Order at LayBare Store)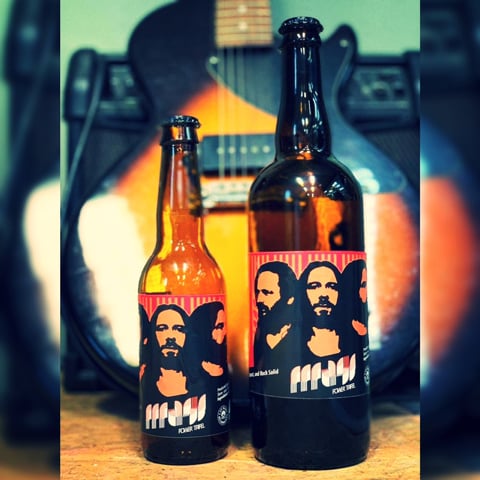 Order at: https://laybarerecordings.com/merch/rrrags-power-tripel
LADIES & GENTS, this time we not only have some Rowdy, Rugged, & Rambling tunes for the dusky mind but also a gumbo of some bitter and spicy flavours, that will kill your thirst while wandering down the road. RRRAGS POWER TRIPEL is a 9% heavyweight Tripel beer to discover. After tasting it once, you'll be convinced of this band's ànd beer's charisma and lasting powerrr!
What to expect? RRRAGS Power Tripel is a "Rich Robust and Rock Solid 9% Heavy Tripel'
A rampant savour of hop, barley, oat, wheats and yeast that erupts in a boisterous 9% heavy Tripel!
This Heavy Tripel is a collaboration between Lay Bare Recordings and New Roads Brewery.
Label Design by Rob Zim
Brewed by https://mannenpap.com | Nijmegen
Releases in 6x 33cl (6-pack), 75cl magnum bottles and boxes of 24x 33cl.
BIG BOXES WILL NOT BE SHIPPED. ***PICK UP or DROP OFF ONLY***
Choose for shipping option: Pick Up at Lay Bare.
***GET IN TOUCH FOR SPECIAL REQUESTS OR SHIPPING OUTSIDE THE NETHERLANDS!***